Welcome to my revised-titled series, Your Business Video Sucks! This week, I review a web video from a well-known professional copywriter, used as a promotion for his eBook on web video tips for business. Watch it and read my review on why I think the video sucks, plus my own interview with the person who made it; with some tips for what should have been done differently to make it a true "business-quality" video.
What Makes for a "Sucky" Business Video?
Since I did my very first post and review of web videos that suck last week, I've received a lot of helpful feedback, along with some suggestions for other videos that our some of our readers consider to be rather bad. My goal with this new series is to demonstrate what we can learn from bad web videos.  Plus, sucky videos can be rather entertaining, albeit unintentionally.
Some criteria for what I think makes a business video, really "suck:"
Any one aspect or feature of a video is deemed to be so bad that it overwhelms any other redeeming qualities.
It's can be so obviously disingenuous – with it's message, presentation, or whoever appears on camera – that you end up with a negative impression of the business (no matter how valuable the content may actually be to whoever's watching it).
#2 applies especially to the video I'm about to review in this edition of "You Business Video Sucks."  In my opinion, it is a video made by someone looking to cash in on the "online video craze," throwing up a sloppily produced video – without devoting any serious time, or offering anything unique.
Profit from the New Online Video Craze (with a Sucky Video)?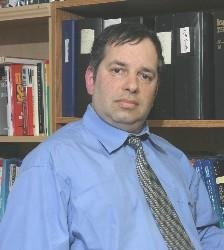 Bob Bly advertises himself as a full-time freelance copywriter specializing in online, direct response, and b-to-b marketing. I was already familiar with him from a webinar presentation last year, and his own website on web copywriting tips is rather helpful with good professional tips. His Copywriter website says that "he earned more than $700,000 last year from his freelance writing, and became a self-made multi-millionaire while still in his 30's."
Sounds rather impressive. So you can understand I was particularly intrigued that one of our readers suggest I review a video of his for a new eBook he was promoting on a separate landing page site of his. Here's what this person shared in the comments section of my last article:
"I'm a big fan of Bob Bly, the copyrighting guru who has about a million published books that you can buy at any bookstore. The Copywriter's Handbook is one that you have probably heard of. Anyway, I was recently at his web site and saw that he has a ton of those landing page sites that sell online info products. I know he's the real deal, so I was checking them out to see what he had to offer.
"I found that he had a web site about how to make videos for your business, which is titled, "How to Profit from the New Online Video Craze." Check out his video! He's sitting in his office, where the window behind him is back-lighting like crazy. But the best part is that he has two giant bags of trash sitting next to him during the video! It's totally awesome."
Here's The Video (which has since been disabled from embedding – watch here)
I agree, it's totally awesome – as in "awesomely bad"! One of our other readers, Vickie, also pointed out in the comments section, that just having "a $30 lapel mic would have fixed the really poor audio quality."
Simple suggestions that could have helped to make this video far less sucky:
Show the actual eBook! It's commonplace to make a chapter available for free download, so people can see what they're buying.
Show actual video examples.
Include video testimonials (or at least quotes in your video) from people who've read it and recommend it.
Give yourself a close-up if the scenery sucks (In Bob's video, the lighting and scenery is so bad that I think it takes attention away from the subject.)
Do more than one camera angle. Even for a short 1-minute video, you could show a little versatility. (You're advertising yourself as someone people should buy a book from to learn about video for business, remember?)
Those are just my thoughts with regard to the production issues I found with Bob's video. With regard to the content itself, I was intrigued because it features Bob making a sales pitch for a book he claims will make others financially successful via web video. So, I manged to reach out to Bob Bly himself, and hear his story.
What About Bob? Copywriter Turned Video Marketer
Bob shared with me that the video was self-produced with a Logitech Webcam. He chose to make the video himself rather than hiring a professional videographer, citing factors of "cost, speed, and ease."
What I really found interesting to explore was what his video was promoting – a $39 ebook, titled: Improving Conversion Rates on Landing Pages and Web Sites with Online Video: a Step-by-Step Guide. Was Bob also a professional video marketer that I never knew about?
Nope. Also, Bob confessed that he isn't the actual writer of the book. Instead, he hired someone else to write the book for him, a fellow copywriter named John Moreau. Bob also told me that he hired this person "based on the author's experience, not mine."
So, it's worthwhile to pay someone to write the book, but not to shoot the video? I mean, Bob even admits that he is a professional copywriter, not a videographer.  Perhaps he would have been better off the other way around.  Or, if the person who actually wrote the book is a video professional (despite the fact that I cant find a single video on the web by John), pay him to do the video as well (and for that matter, the landing page).
I asked Bob if he had any business goals with online video for 2011. Did he see himself producing a video series on his own area of professional expertise – copywriting? Bob replied that he would like to do that, but said,
"I probably won't because I'm so busy writing copy for clients. If I did do it, I would find and hire an experienced videographer or web producer for such a major undertaking."
Tips for Bob (and Anyone Else Creating an eBook on Web Video)
Get some actual practice producing and marketing web videos – for yourself and for others – before selling a book teaching others how to do it.
Show people examples of your own web video work.
Tell people where you're actually getting your content from. If the book on video marketing isn't actually authored by you, then say who's the actual author and what their own web video background is.
Produce something unique! Don't just pull content that's already published on the Web elsewhere – but – if you do – credit the original author (we've seen plenty of our stuff in "e-books" with no credit back to ReelSEO).
IF YOU'RE NOT A REAL PROFESSIONAL, HIRE ONE! (Preferably, one who isn't shy about showing their own videos on the Web.)
Grant's Rant – Web Video Deserves a Little Respect
I treat online video as something to continually learn from and share with others. Most of the time, it's great to see other professionals from various industries getting involved in the space. While I am passionate about others learning how to do business-quality video for themselves, we need to keep ourselves authentic and practice what we preach.
That's especially true with anyone I find claiming to be – or acting like – they're an experienced professional in the Web video space, but really aren't. Some of these people knowingly abuse that false impression of expertise and experience, including it as clout in an attempt to sell their own book, product, service, or anything else. Excuse me for getting indignated, but I don't want the web video industry to be treated as some kind of "craze" that bootleggers can just come in and cash in on (leaving us with their mess). It not only sets a bad example for the person and company doing it, but it's bad for consumers and clients.  Moreover, it's especially bad for those of us who are serious about educating others and helping to promote web video as an authentic business strategy for everyone.
Online video is still very new to some business people, and it's always important for seasoned professionals to keep that in mind when they're sharing with others. But it's an indignity to hear some of the newbies characterize it as a new "craze." That only goes to show their lack of understanding about online video, and their unwillingness to be transparent about their own experience with it. There are a lot of people who've actually been doing online video for years now, and have been rather successful with it. And, as passionate and as opinionated as some of us are (and in case you haven't figured it out yet, I consider us to be in that realm), we still strive to continually educate ourselves before we go "crazy" with make-money-quick schemes around it. Our colleagues deserve better.
The Final Verdict on Bob Bly's Business Video
There's a 5-star/naming system I use when I review business videos: Really Good, Good, Doesn't Suck, Sucks, and Really Sucks. I have to give Bob Bly's video a rating of "Really Sucks." That's because not only is it poorly produced, but it also shows both a lack of expertise in terms of what they're actually selling, plus a total lack of transparency in terms of that "expertise".
Sorry Bob! If it's any consolation, I do like your copywriting tips and enjoyed your webinar. But like you say on the home page of your own website, you don't believe in having "junior" professionals do the work for your own clients! Hopefully you'll consider a business video makeover and do what you suggest to others in your own field. :)
Who's Next?
Do you know of a business video that sucks that you'd like me to share with our audience? Email me at Grant ReelSEO.com. Be sure to list the name of the video, the URL, what you think sucks about it, and what you think could also be done to make it better.  If you have any professional relationship to the video or anyone in it, I require that you include that information as well. Thanks in advance for reading, watching, commenting, and suggesting!